Coombs Early Learning integrates a bush kinder program for children into our educational program. We believe Bush Kinder allows children to form a strong connection to their community and extended natural world. In partnership with the National Arboretum we are currently exploring the cork forest, where we are able to engage the children in a variety or nature experiences and exploration.
"Nature Pedagogy is an understanding of our sense of belonging to land, our sense of working with nature. There is a pedagogical shift when you move outside into nature... it's learning with nature, not just teaching about it." Claire Warden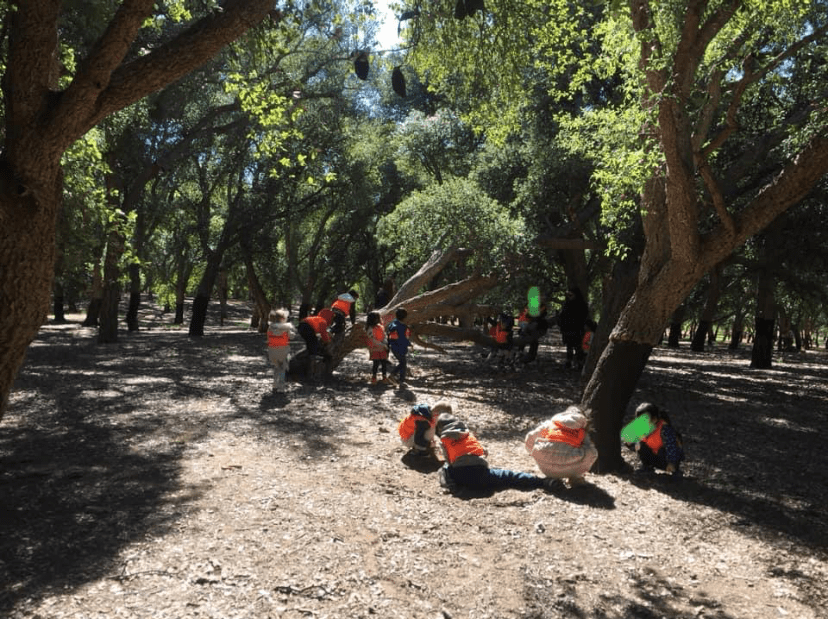 Coombs Early learning would like to acknowledge the Ngunnawal people who are the traditional custodians of the land on which we will learn and pay respect to the Elders of the Ngunnawal Nation both past and present.
We extend this respect to all Aboriginal and Torres Strait Islander peoples and will actively embed Indigenous ways of learning and teaching into our bush kinder program. Bush kinder is an educational program developed from Danish ideas of working with children and young people in the outdoors, helping to build their self-esteem, social skills and independence. Hands-on activities with natural materials develop practical and lasting life skills which build positive self-awareness and confidence. Bush kinder uses each child's individual learning styles and creates an environment to appeal to the kinaesthetic learner.
Bush Kinder helps children become part of an effective and efficient team and to participate in a range of creative, sensory and environmental awareness activities.
Studies show that children are becoming less connected to nature and the outdoors. The same studies demonstrate that contact with nature and the external environment show that children benefit from regular interaction with the environment and form a lasting connection and care for their community (Rosenow 2008).
We believe a Bush Kinder program pushes the boundaries of traditional education and care. Building a strong connection to the natural world a Bush Kinder program can be the conduit to make inroads into the formation of resilient, confident children; enhancing not only their early learning experiences but positively influencing their holistic wellbeing,  health, growth and development.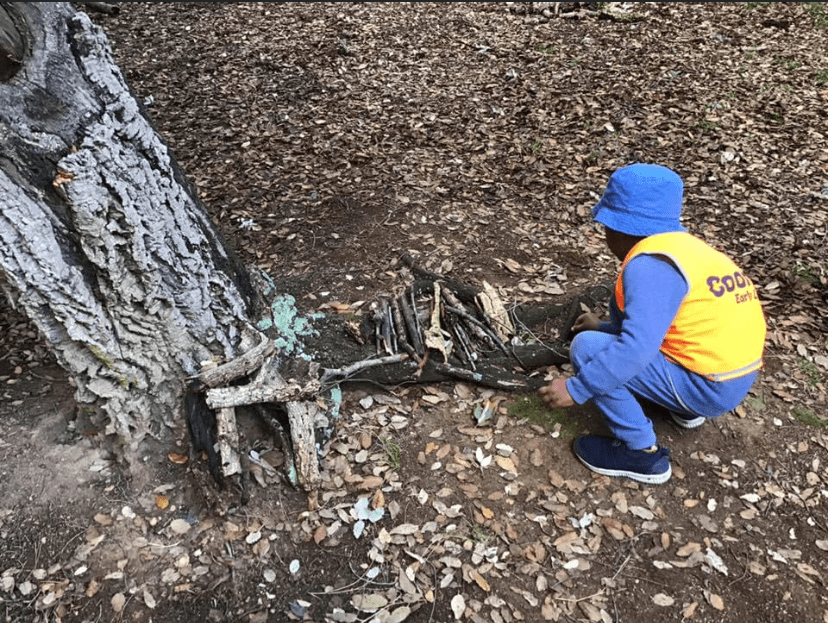 "The best classroom and the richest cupboard is roofed only by the sky"
Margaret McMillan